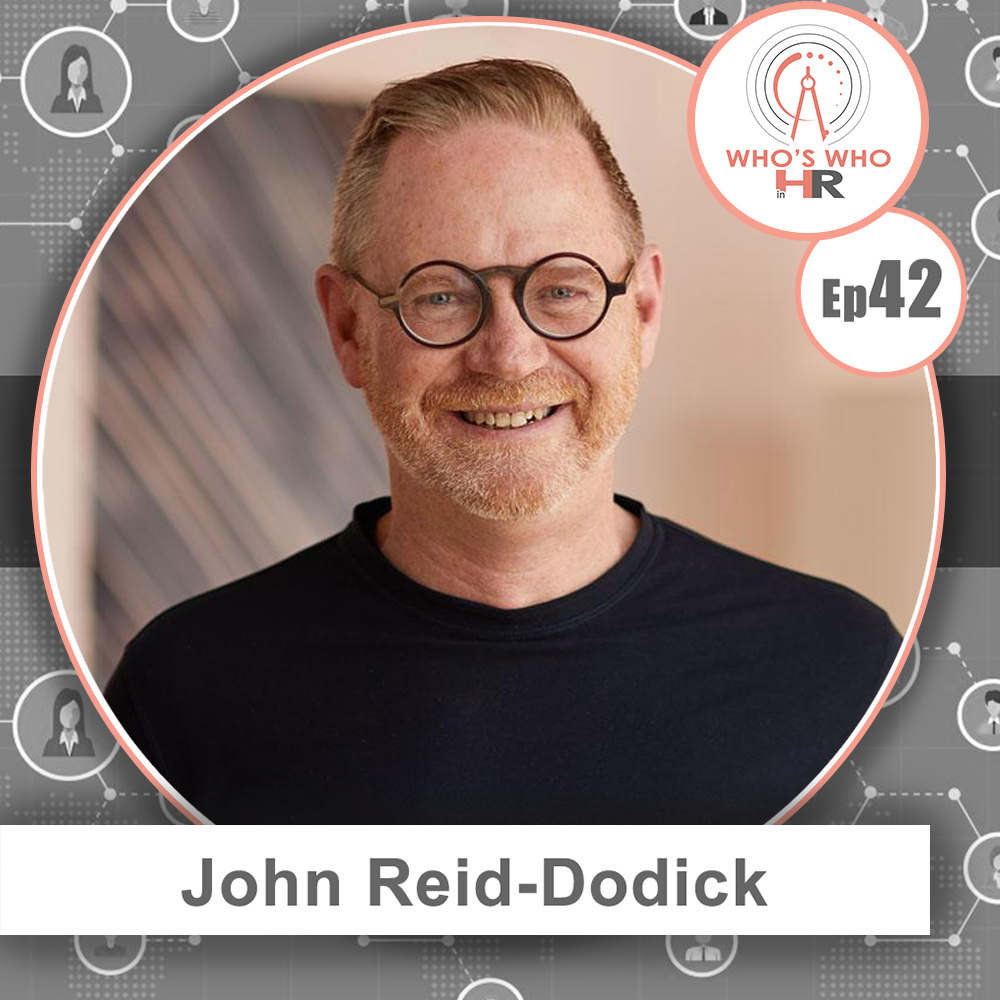 John Reid-Dodick is the Chief People Officer at AlphaSense, a search engine for market intelligence that is leveraging AI to transform how decisions are made by the world's leading corporations and financial institutions. In this role, JRD is focused on building a future-forward People Team to support the company's ambitious growth while helping create an AI-infused culture that puts AlphaSense at the forefront of the future of work.
JRD joined AlphaSense from WeWork, where from 2018 to 2020 he founded and led the company's cultureOS business, helping companies think and act differently about culture and the role workplace plays in enhancing culture. Previously, he served as WeWork's Chief People Officer from 2016 to 2018 while the company scaled four-fold to over 4,000 people in new markets across the globe.
JRD served as Chief People Officer at Dun & Bradstreet (from 2014 to 2016) and at AOL (from 2011 to 2013). He joined AOL from Thomson Reuters, where he led human resources for Thomson Reuters Markets. Prior to that, he held senior human resources roles at Reuters in New York and London.
An expert in leadership, talent, and organizational culture and change, JRD has led a number of initiatives that have received industry awards and been featured as best practice in books such as ​The Art of Action (2011); ​Leading Innovation​ (2006); and ​The Employer Brand​ (2005). The cultureOS, which JRD created with WeWork co-founder and Chief Culture Officer, Miguel McKelvey, is the subject of a Harvard Business School case study. JRD is also a frequent speaker at industry events, with a focus on culture, the future of work, and workplace modernization.
JRD is a member of the Board of Directors for the HR Policy Association (the Association of Chief Human Resources Officers); serves on the Advisory Board for the G100 Talent Consortium; and is a Senior Advisor to the HR50. JRD previously served as a member of the Board of Directors for ​Axiom​, where he was Chair of the Compensation Committee. He is a member of the Board of Trustees for KIPP New Jersey, a network of public charter schools serving students in Newark, Camden, and Miami.
A lawyer by training, JRD joined Reuters in 1995, serving as General Counsel for Reuters America from 1997 to 2000. Prior to Reuters, he was an associate with Sullivan & Cromwell and a law clerk for the Honorable Robert W. Sweet of the Southern District of New York.
JRD graduated from Harvard Law School in 1988, where he was Managing Editor of the ​Harvard Law Review.​ He holds a Masters degree in Politics from New York University and a Bachelor's degree in Political Studies from the University of Manitoba.
JRD is married to his high school sweetheart, Darlene, and they have three children – Cassie, a senior manager with Accenture Strategy's Talent & Organization practice; Jorie, a behavior specialist working with children on the autism spectrum; and Cody, a co-owner of ​Good Beans,​ a specialty coffee startup based in Amsterdam.