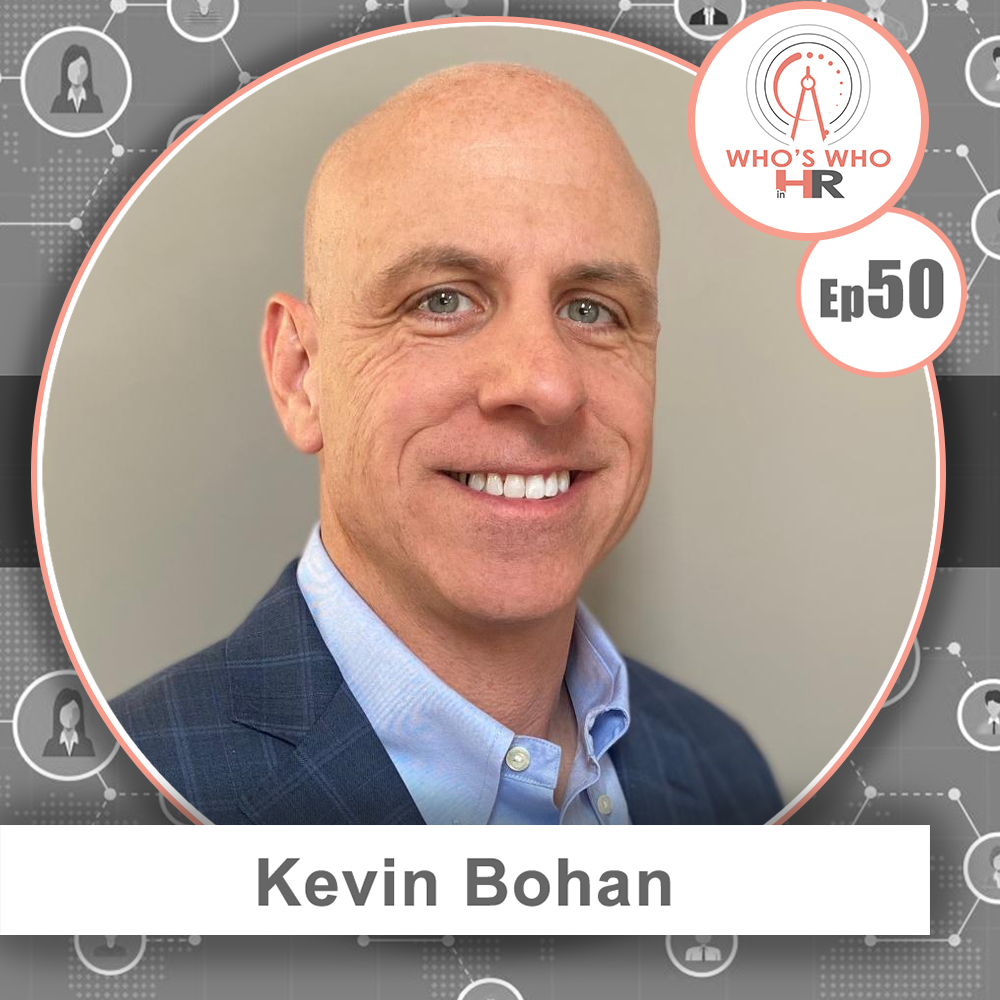 Kevin is a proven Human Resources and thought leader with international experience from world-class consumer packaged goods organizations across sales, marketing, and manufacturing. Kevin has lived and worked in New York City, London, UK and now resides in the Chicago area. He has recently been spotlighted on Chicago Crains Notable Business Leaders in HR list, earned a Top 50 placement on ONCON's Peer voted Top HR Professional List and is a frequent speaker on current business topics. Kevin is known for his strategic nature and commercial focus that enables him to make a significant contribution to an organization's success. Leveraging experiences from multiple geographies, Kevin aligns human resources with the business vision to drive growth and performance. Kevin quickly assess organizational challenges and opportunities and sets clear strategies aligning talent with key business objectives. His specialties include data analytics, talent management, diversity and inclusion, succession planning, labor relations, employee engagement, and driving organizational performance.
Kevin recently joined the Career Placement Advisory Council of the not for profit "because I said I would" as part of helping design and improve career placement methods across multiple charitable programs.
Kevin believes that culture and top talent bring competitive advantages. He focuses on building a world class talent base with the capabilities, skills and behaviors to sustain performance. Kevin's passion is to develop talent and help people achieve their full potential –raising employee engagement, productivity and retention along the say.
Kevin is currently CHRO and SVP of Human Resources for WernerCo, a growing $1+ billion company with 5000+ employees globally. The WernerCo portfolio includes industry leading brands including; Werner, KNAACK®, WEATHER GUARD®, Youngman®, BoSS®, Centaure, Duarib, Abru, Haemmerlin, Bailey and Zarges.
Before joining WernerCo, Kevin was the CHRO of UGN Inc, an International Tier One automotive supplier. During his time there, UGN was recognized as an Illinois Best Place to Work in the large employer category. Prior to UGN, Kevin led human resources for a$2 billion foodservice business unit of the multi-national Pactiv. There he instilled the organization's standards and best practices across several acquired organizations. Earlier in his career, Kevin spent 11 years in human resources with the$17 billion global beverage company, Diageo, where he led change management projects, built an employee engagement program and developed sophisticated global recruiting programs. These initiatives supported his former employer being named the 11th best global company for which to work.